Hideaways
Seven Summers plus Lemoncurd Kids & Palomino Kings
with
Seven Summers
,
Lemoncurd Kids
,
Palomino Kings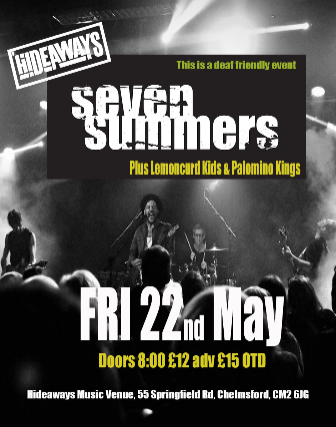 ADV £12 | OTD £15
Seven Summers
They took their sweet time about it, but the award winning Seven Summers are back . The original line up of Alex Baker, Jon Holland, Matt Cardle and Neil Wilson return to take the country by storm, showcasing a full band set of songs from the album, singles and new material.
Lemoncurd Kids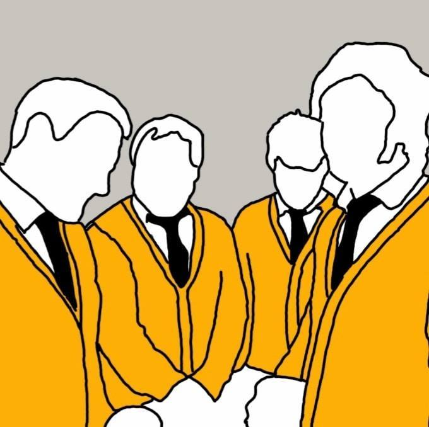 Made up of 4 stalwarts of the Chelmsford music scene, Lemoncurd Kids brand of catchy, anthemic, heart felt songs have seen singer, Mark, transform his solo project into a fully fledged rock band.
The band started as a one off, with Mark asking former Halo Mobilo guitarist and solo troubadour Guide Dogs For The Dead , James, ex F451 drummer / Library Suits front man and 'The Boy Who Kicked Back' producer, Jon, and local music teacher and Squeal guitarist, Matt to join him for a charity gig. The show was a success and a year later the band are currently recording their debut album, having played slots at the cream of the crop of Essex music festivals in the summer and building a nest of loyal supporters.
Mark had huge success as a solo artist, twice being named 'Best Solo Artist' at the Panic Awards, supporting Snow Patrol, Nine Black Alps, Billy Lunn from The Subways and also releasing a critically well received album. However the bands distinctive look and sound has breathed new life into the project, and with a full album to follow in early 2016, the future looks 'mustard' for the Kids
Palomino Kings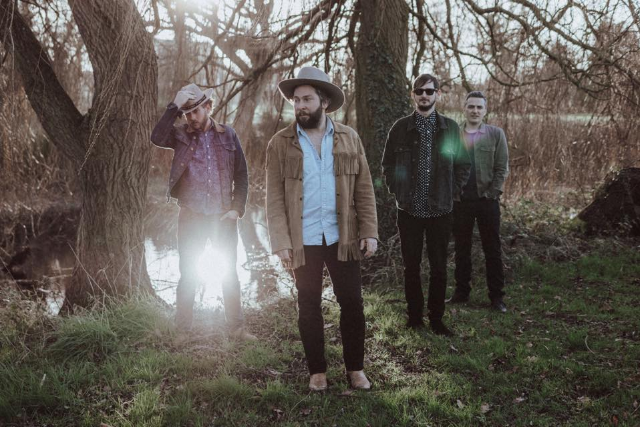 Palomino Kings (formally Pillbox) are a Rock 'n' Roll band, performing Americana / Alt-folk songs with energy, grit and feeling. As featured on BBC Introducing.

A dynamic rhythm section, atmospheric country bends, and hammond organ swells from the band underpin singer Gavin Bowern's honest and heartfelt songwriting, dirty guitars, and emotive vocals.

The debut single "Waiting on a Train" is one of the more tender moments and a live favourite, with the release date planned for March 2019.