Foxymophandlemama: Pearl Jam Tribute + Support
with
Foxymophandlemama
,
Mount Cape
,
Palps
,
Liam Fitzgerald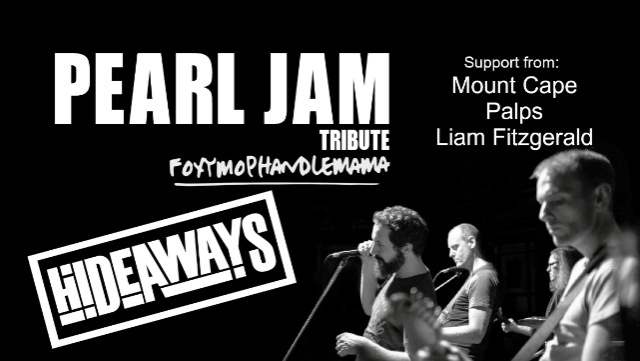 GBP7.00
Foxymophandlemama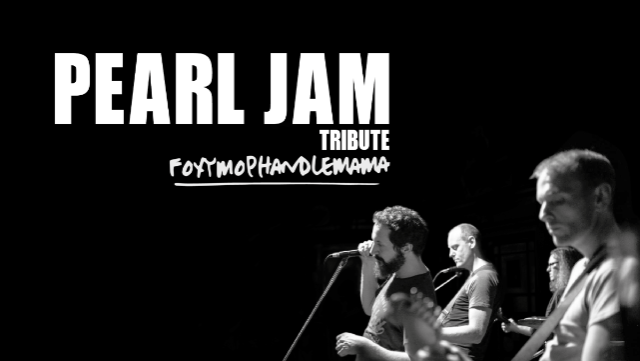 Foxymophandlemama are the most authentic tribute to the distinctive Pearl Jam sound. Hailing from Chelmsford, Essex, they formed in 2018 - a supergroup of veterans of the live music circuit. You will find Foxymophandlemama playing tribute festivals, grunge nights, and headline gigs in the home counties and beyond.
Mount Cape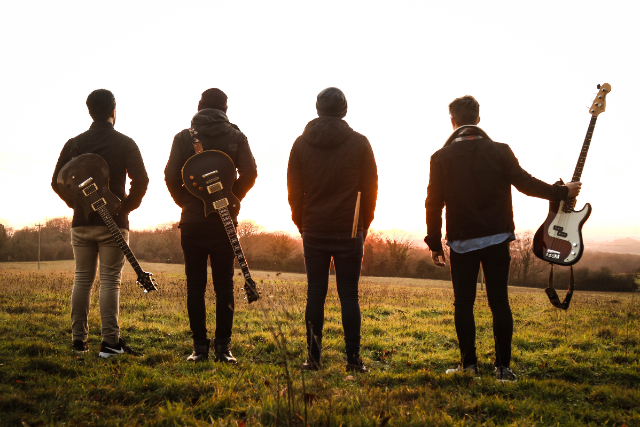 These boys are good friends of ours and are the Don's of big riffs, sing-a-long chorus from Anthemic to Atmospheric. Some of their dreamy sounds are just mesmorizing and you get lost in the ambience.
Palps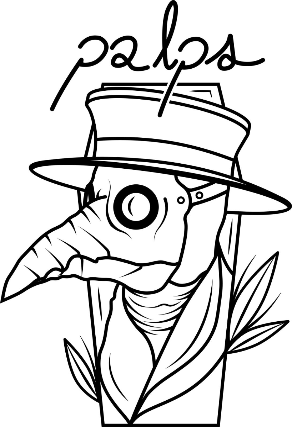 A four piece from Chelmsford formed in 2018 with influences from pop punk to emo to post hardcore
Combing a hard hitting modern rock sound with simple yet heartfelt lyrics, Palps create a unique sound with an often relatable message.
"Sonically equivalent to a dropkick in the face"
Liam Fitzgerald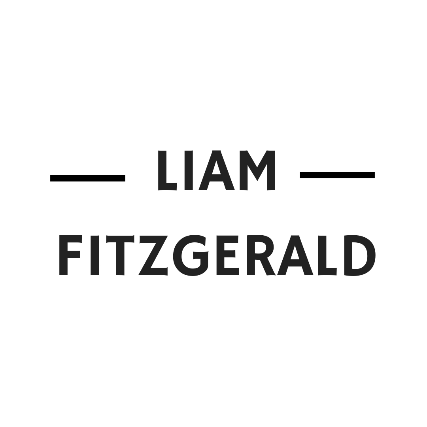 Indie-Pop British singer-songwriter Liam Fitzgerald dropped his second single "Midnight Hour" on August 10, 2018. The new single is now available to stream and download on Google Play, iTunes, Spotify and other music platforms. Fans can watch the music video for Midnight Hour on YouTube.
​
Midnight Hour is an upbeat song written by Liam and produced at Cenzo Townshend's 'Decoy Studios' in Woodbridge, Suffolk. The video was produced by AEProductions and features fire dancer Sorcha Keay-Chaplinwho showcased her fire dancing skills in the 3-minute long video.
​
"I had the privilege of working in Cenzo's brand new studio in Woodbridge. Cenzo has worked with the likes of U2, Snow Patrol, George Ezra, Florence & The Machine and so many more massive artists, so it was amazing to have the opportunity to be one of the first artists to record in his new studio".
​
"A massive thank you to Antony & Elliot at AEProductions for the fantastic work they have put in to make this video look amazing, also special thanks to Elijah, Dan and Jasmine for their work behind the scenes to make sure all run smoothly on the day. A big shout goes to Sorcha Keay-Chaplin who played a massive part in making this video look so special with her unbelievable fire dancing skills," says Liam.
​
Liam entered the UK indie scene with his debut single "Reflect," a soulful song with an undeniable groove and heavy influences of blues. After previously fronting an indie band throughout his 20s, Liam Fitzgerald has embarked on a solo journey.
Liam writes and produces his own tracks. He takes influences from a wide range of musical genres and brings together a perfect blend of indie pop-rock and acoustic to his music. His pieces exude a soulful tune with a hint of rock and roll.
​
His first solo single, Reflect, was released on 8th June 2018. The song has an upbeat style that gives listeners sneak-peak into what they can expect from his future single's, as yet to be released. Reflect recites the lyrics from the other song's Liam has written. Liam also released an acoustic version of Reflect, which is now available to download or stream on iTunes, Google Play, Amazon and other online music platforms.
​
Liam previously fronted Indie band 'Fagan', who shared the bill at festivals and gigs with the likes of Ed Sheeran, Olly Murs, The Sugababes and The Holloways . With his live performances as well as producing and song-writing skills, Liam is now one of the upcoming gifted indie artists who is making their mark on the music scene. He has plans to release more music in the future as well as inspire others who also want to enter the music industry and showcase their skills.