The Beatles Revolution + guests The Mersey Legends
with
The Beatles Revolution
,
The Mersey Legends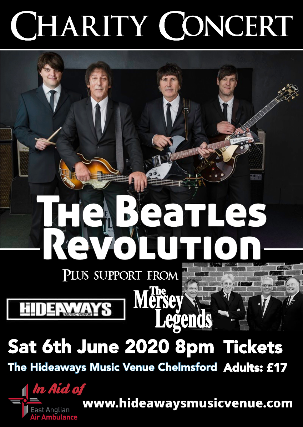 GBP17.00
The Beatles Revolution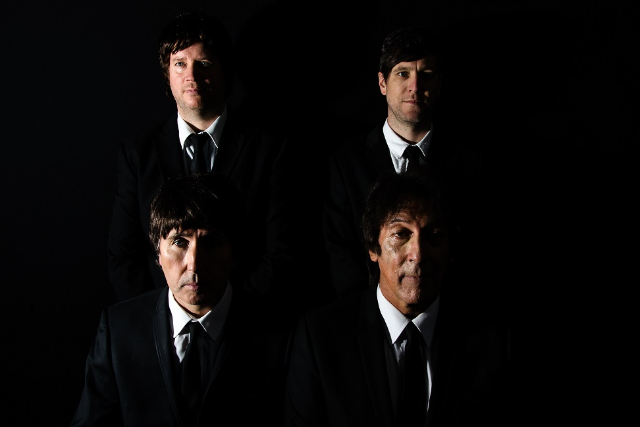 Based in Leeds Northern UK, the band is made up of very experienced talented musicians and singers, who are all great Fans of The Beatles, undoubtedly the greatest band the UK has ever produced, with an extensive list of number one hit songs and over 600 million records sold worldwide to date.
The Beatles Revolution Tribute band's reputation has grown hugely during the last 4 years and is continuing to grow very quickly, this is on the back of Outstanding performances in many different venues in the UK and overseas.
The Beatles Revolution are a "copy conform" to the original Beatles, using original 60's VOX amplifiers, original guitars etc. and also costumes as worn by the Fab4 all these years ago
The band has performed in THE UK and Internationally in big brand Hotels like, The Hilton, Crowne Plaza, Titanic, Radisson Blu in Doha Qatar, Holland etc and many more well-known venues, weddings and other party functions as well as famous racecourses in Liverpool, Doncaster, Great Yarmouth Royal Windsor,York, Theatres, Major Brand Casinos, SKY TV, Festivals, Charities events and large live music venues etc.
The Band has also performed in the Ukraine , invited by High ranking government officials to headline a show planned for their 25th Independence Day ! the event was a huge success, the band performed in front of 30,000 plus crowd.
the Band has also performed 2 sell out Live Shows in DUBAI.
The Beatles Revolution are a very popular band, with a fantastic Live Show ' THE LIVE YEARS 1961-1966 ' which will appeal to all age groups, reproducing the energy and excitement of the 60's.
The Band always adopts a very high quality professional approach to Live Entertainment.
The Beatles Revolution Band is also well known for its interaction with the audiences small and large, involving them in the Show as much as possible.
The songs performed during the show cover the period of time from 1961 to 1966, which is full of number 1's hit songs, guaranteed to keep everyone on their feet. The Beatles Revolution Tribute Band will always deliver high quality Memorable Live Performances.
The Mersey Legends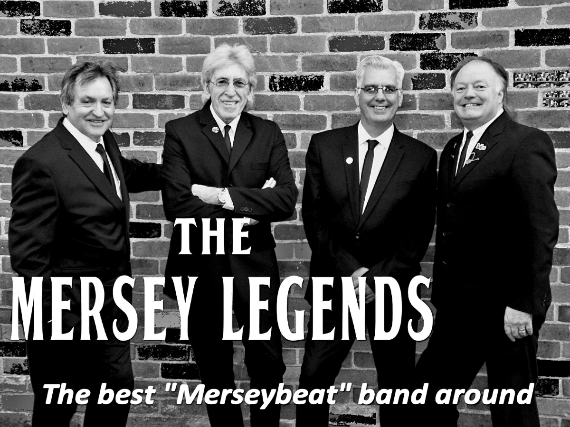 The Mersey Legends. Mersey Legends 60s tribute band are a live tribute band, recreating the early sounds of 60's Merseybeat with their tributes to the top bands such as Beatles, The Searchers, Gerry and the Pacemakers to name but a few.