Hideaways
Hideaways Rocks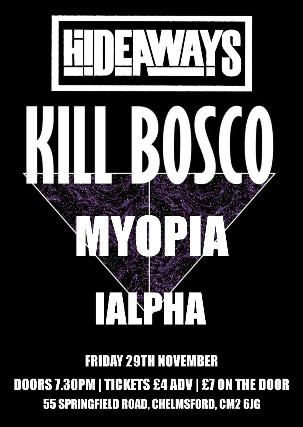 Adv £4 | OTD £7
Kill Bosco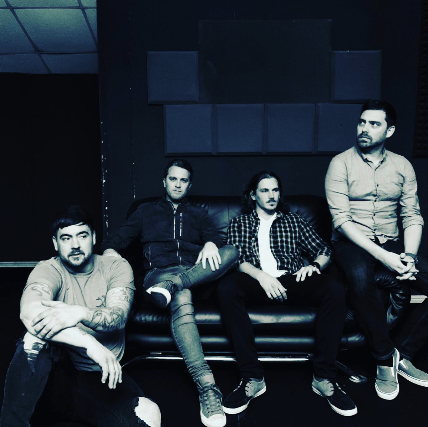 Kill BOSCO was a small project set up by dean Goodwin (singer) and Chris Jacobs (Drum's) after their successful time with KLOQ had disbanded. A few years on and a totally new line up the band is now made up of , Dean Goodwin (singer), Matt Smith (bass), Aaron Gates (guitar) and Chris Jacobs (Drum's), the new line up has been together for around 3 months and as a band are writing and communicating as if they had years behind them together. The influences of each member seem to ooze from each song written as a collaboration with individual parts brought to the table and throughly analysed by the band as a whole. KB's vibe is a modern spin on rock punk and rock funk, and have been described by some as a sound close to Kasabian, incubus, the chilli peppers and so on.
Kill BOSCO as a band have become a
Tight knit unit and the this shows in their live performances, POWERFUL, charismatic and energetic from start to end.
iAlpha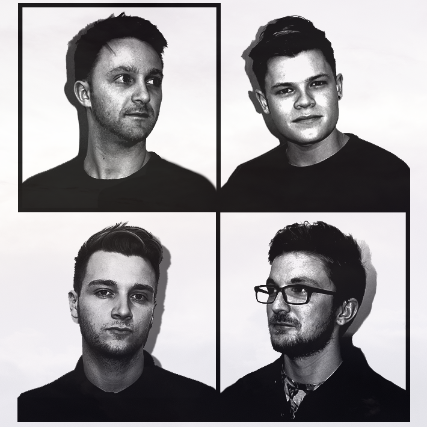 We are iAlpha: a four-piece alternative rock band based in North Essex. We write, record, and produce all of our own music - as heard on BBC Introducing and Amazing Radio.

Joe: Lead Vocals, Bass, Guitar, Keyboards, Electronics
Jake: Guitar, Bass
Jack: Guitar, Keyboards, Electronics, Backing Vocals
Frank: Drums, Percussion, Electronics, Backing Vocals